Recommendations, dive conditions and the price of a dive.
Cavern Krekavica - recommendations and  dive conditions.

Krekavica is a cavern with maximum depth of 35m. Dive site is  located between capes Platamuni and Bigovo.Walls of Krekavica containing deep  cracks with a presents of various fish species. Bottom of the cavern is filled with huge rocks with narrow tunnel behind them. 
•    Diving into Krekavica is permitted for all certified divers.
•    It is recommended to mark the dive site with a diving buoys, surface support is required.
•    Maximum depth is 35 m.
•    Water temperature varies from 12°C to 25°C.
•    Sea currents are negligible and the visibility is good, ranging from 5 to 15 m.
•    It is recommended to use a wet suit 5-7 mm
•    Use of an underwater lamp is obligatory.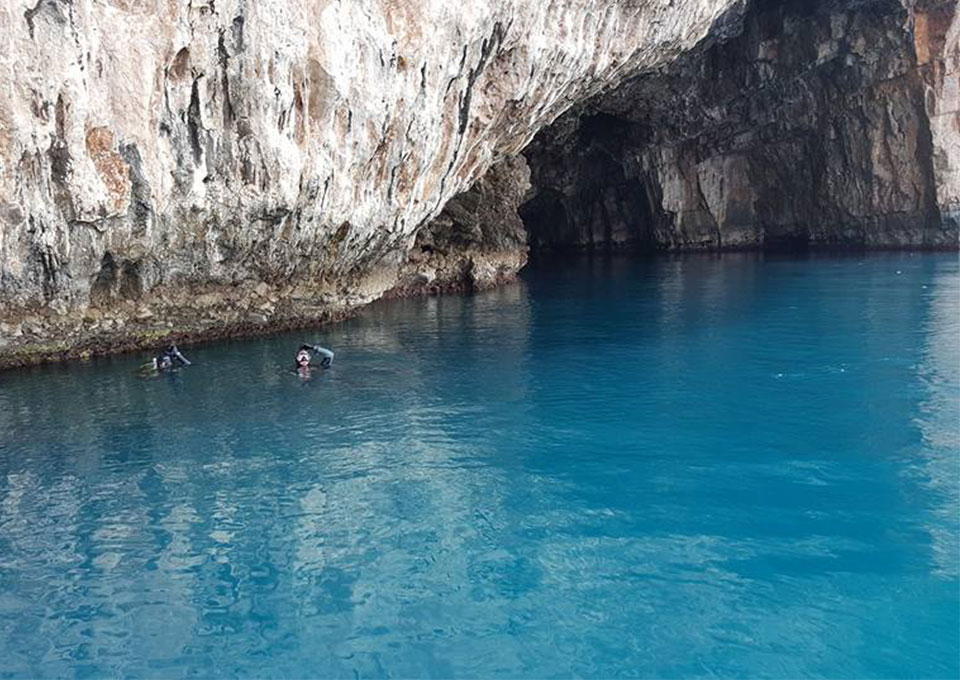 What is included and what is the price of  a dive?


Free transportation from your place of residence to the Dive Center and back (valid for Budva and Petrovac areas).
Boat transport.
Tank + weight belt.
Dive guide.

Price of a dive at Krekavica varies between €20 and €40 and depends on the number of present divers.
 
number of divers
1-1
2-4
5-8
price of the dive
40e
30e
20e
Pro Diving Montenegro is the only internationally certified dive center in Montenegro. Diving with us is Safe and Fun!