Volis ronjene, zeljan si znanja i trazis posao? Prijavi se na Pro Diving Montenegro Internship program .



Intrenship je razmjena naseg znanja,vjestina i PADI ronilackih licenci za vas rad. Cijena je 0e , traje od 01.05-01.10. a po zavrsenom Internshipu vi ste obucen i Padi sertifikovan Dive Master.

Uslovi za pristup:

Napunjenih 21godinu
Poznavanje Ruskog ili Engleskog jezika.
Polozen vozacki ispit.
Da ste nasmijani,kulturni i vrijedni.

Svi zainteresovani mogu poslati svoj CV na Ova adresa el. pošte je zaštićena od spambotova. Omogućite JavaScript da biste je vidjeli.
Procitajte testimonials naseg zadnjeg Internship Dive Master kandidata.

Hello everybody! My name is Andrii Povroznyk and I'm new ProDiving team member. Few months ago I came from Dubai where I worked as underwater photographer.
It was cool to dive in the huge aquarium in Atlantis at The Palm. Dubai is also nice but only once :).

So… now I'm on Dive Master Internship in Montenegro. Happy to be together on board with nice and original people and exited about Mediterranean nature, lifestyle, sea (I LOVE SEA), rocks, rolls ), boats and diving locations, of course. Here you can find my first pictures made for lovely couple from Germany. Ute and Elmar, it was cool to dive with you and thank you for your warm feedback!
Ovako se Andrej predstavio u maju mjesecu 2015 god. i pristupio Dive Master Internship programu u Pro Diving Montenegro ronilačkom klubu. Posle 4 mjeseca provedenih sa nama Andrej je usavršio svoje ronjenje , upotpunio znanje  i više nego zasluženo stekao sertifikat PADI Dive Mastera.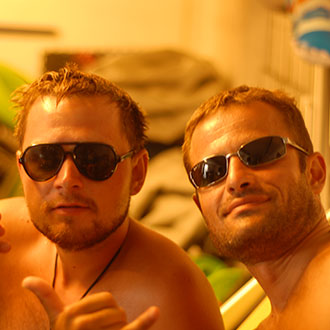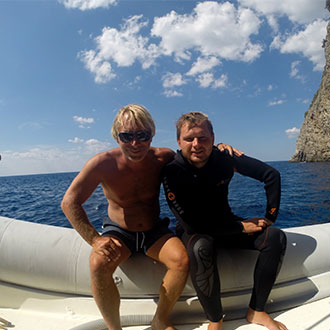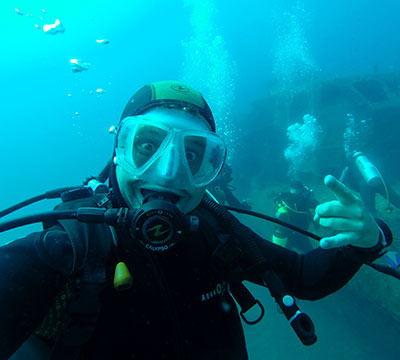 Andrej "My internship in "Pro Diving Montenegro "will be finished soon. This summer was really something different in my life. It was completely "new water' for me. I believe that I've learned new things. Somewhere deep I was always dreaming to be "Solterio y rico marinero' ) and now I can say that it is really grate feeling to be a captain even in a small boat. It is first time in my life when I was a part of a small men team, and it was cool chance to learn something what is behind diving, something what is sometimes hard but it polish good and makes you stronger. Absolutely new man experience with diving, fishing, lading.... man game! Thanks to Radan and Vladimir for that. Now I know how to drive, tire, load and manage diving boat story, how to lift objects under the water, how to act in diving club, drive a car... and i finished my Dive master! Happy with that!
We had nice agreement with Radan and I can say that it is nice to have a deal with this person. He is honest and good player but you need to be too! In general it was unforgettable summer and it was a good choice in my life. Also Vladimir Gvozdenovic was my buddy during last 4 months. Thank to him for support and absolutely adequate attitude. Hope to see my friends again.
I don't want to say "Good buy", I'd prefer small "Chao"."
Hope to see you again!
Andrej je odmah po završenom Internshipu pronašao posao na Maldivima gdje  radi kao Dive Master sa potpisanim ugovorom na godinu dana. Ronjenje je stil života i kapa dole Andreju.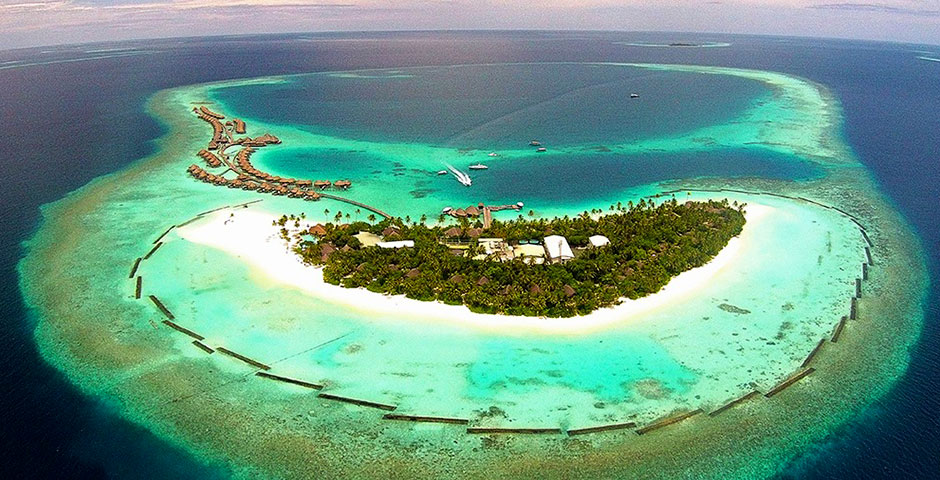 Andrej sada radi na ovom malom ostrvu