Dive site description 
Reef Tunnels is a perfect spot to start your diving adventure in Montenegro. Dive site highlights are 2 horizontal reef integrated tunnels plus one small cavern. Both tunnels are with one entrance and exit point.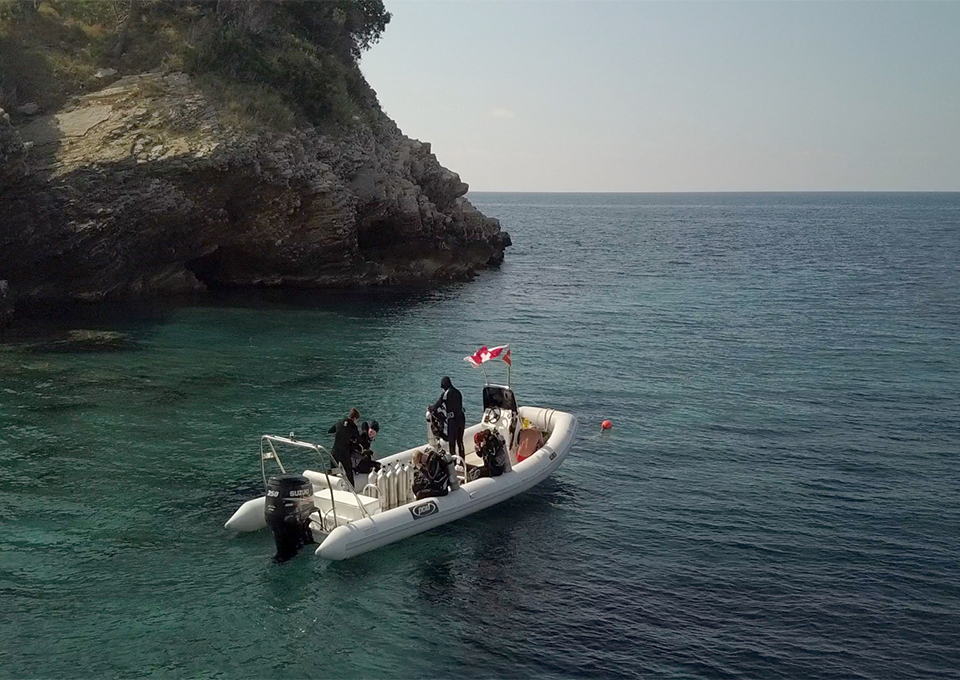 Diving environment is a beginner friendly with no presence of the sea currents and with very good underwater visibility. 
Dive duration is 35 minutes 
Sea currents are negligible 
Diving visibility range from 10 - 25 m
Water temperature range from 18 - 23 C
---
SCUBA diving Prerequisite
To enrol in diving the Reef Tunnels you have to be at list an OWD certified diver
---
SCUBA diving in Montenegro with us is Safe and Fun!