Improve your skills and develop your diving knowledge.
---
The course helps to build up your self confidence and expand your scuba skills through different Adventure Dives.
About this activity
⏱           Duration minimum 2 days.

👦👩     Prerequisite  You have to be 12 years old and certified Open Water Diver.
🇬🇧           

English speaking Instructor.
---
 Experience highlights 
Knowledge development         5 chapters of theory ( eLearning option  or  AOWD Manuel + DVD package).              

Open water practice                 5 Adventure Dives.
---
 Program description and schedule 
Advanced Open Water Diver course can be done in just two days. You'll plan your training with your instructor by choosing from a long list of Adventure Dives. In total there are 5 of them you have to complete, Deep and Underwater Navigation are required . Other three very with your interest and the adventure you prefer, it can be : photography, buoyancy, exploring wrecks and many more. 
Knowledge development can be done using PADI eLearning system taking  classroom portion of the course at your home, learning at a pace you like. The other option is to finish the theory portion in our Diving Shop using AOWD Manuel and watching DVD. No matter what decision you make you can count on our help as you move through the course.
Open water session of the course  consists 5 dives. Our custom is to take our AOWD students to visit some interesting dive sites so they can practice in real circumstances. Besides training you'll enjoy  visiting the PYRAMID , Reef Tunnels or perhaps Twin Caves. 
You can deal with your instructor the pace and schedule of the course.
---
 Includes 
              Use of PADI AOWD Manuel and DVD

              Use of SCUBA equipment 

              PADI AOWD certificate
---
Why you should take this course??? 
Continuing your dive education increases opportunities for exploration. Completing the ÃOWD course here in Montenegro besides knowledge you'll gain a valuable open water experience exploring interesting dive sites.
PADI Advanced Open Water Diver course cost is 270 eur .
Note - the price does not include AOWD eLearning portion.
---
Purchase your AOWD PADI eLearning portion 
PADI eLearning saves your holiday time and gives you an opportunity to learn at your own pace anytime and anywhere.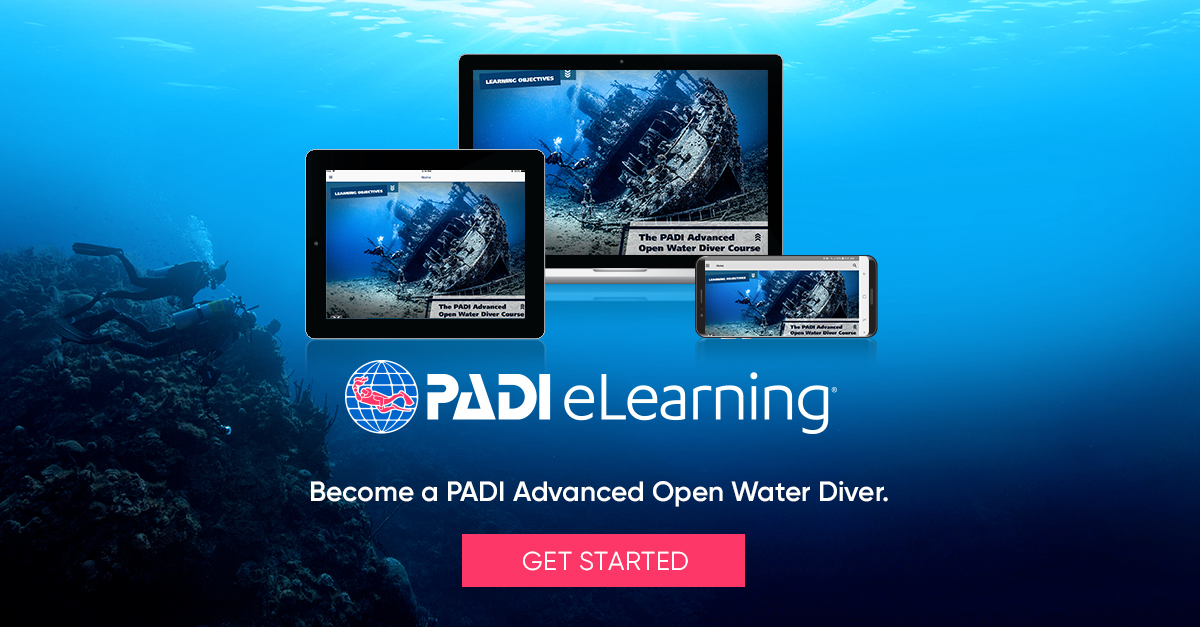 Completing the AOWD theory portion before you come in Montenegro has many benefits, let me list few of them :
Online education saves your holiday time.

Learning at your home is easy  and it is more comfortable.

Once you come in Montenegro  you can get quickly in the water.
When you can start ? 
With the AOWD PADI eLearning you can start IMMEDIATELY. To purchase your online education use following link button 

The secure payment facility will allow you to pay and in no time you will be able to use PADI AOWD learning platform. We will be notified of your progress and will be able  to assist you with any issue or question you may have as you move through the course.
SCUBA diving in Montenegro with us is Safe and Fun