The Vessel History 

Yugoslav Navy  Patrol Boat was built  in 1952 . In the early 80's this type of ships  were disarmed and pulled out from the service. 
The Patrol Boat later on  were used as a target during the military exercise, hit by a ship missile and submerged  in the cove of Zanjic.  
Shipwreck GPS coordinates  42: 23: 923 N / 18: 34: 512 E
---
SCUBA diving Prerequisite
To enrol in diving Patrol Boat  wreckage you have to be at list an OWD certified diver.
---
Dive site description 
The wreckage lie on sandy bottom, it is in one piece and well preserved. The shipwreck is not marked so it is necessary to establish the reference line which will be used for both descending and ascending. Penetration into the wreck is possible but allowed only for Wreck Speciality certified divers. Safety stop on 5m is mandatory.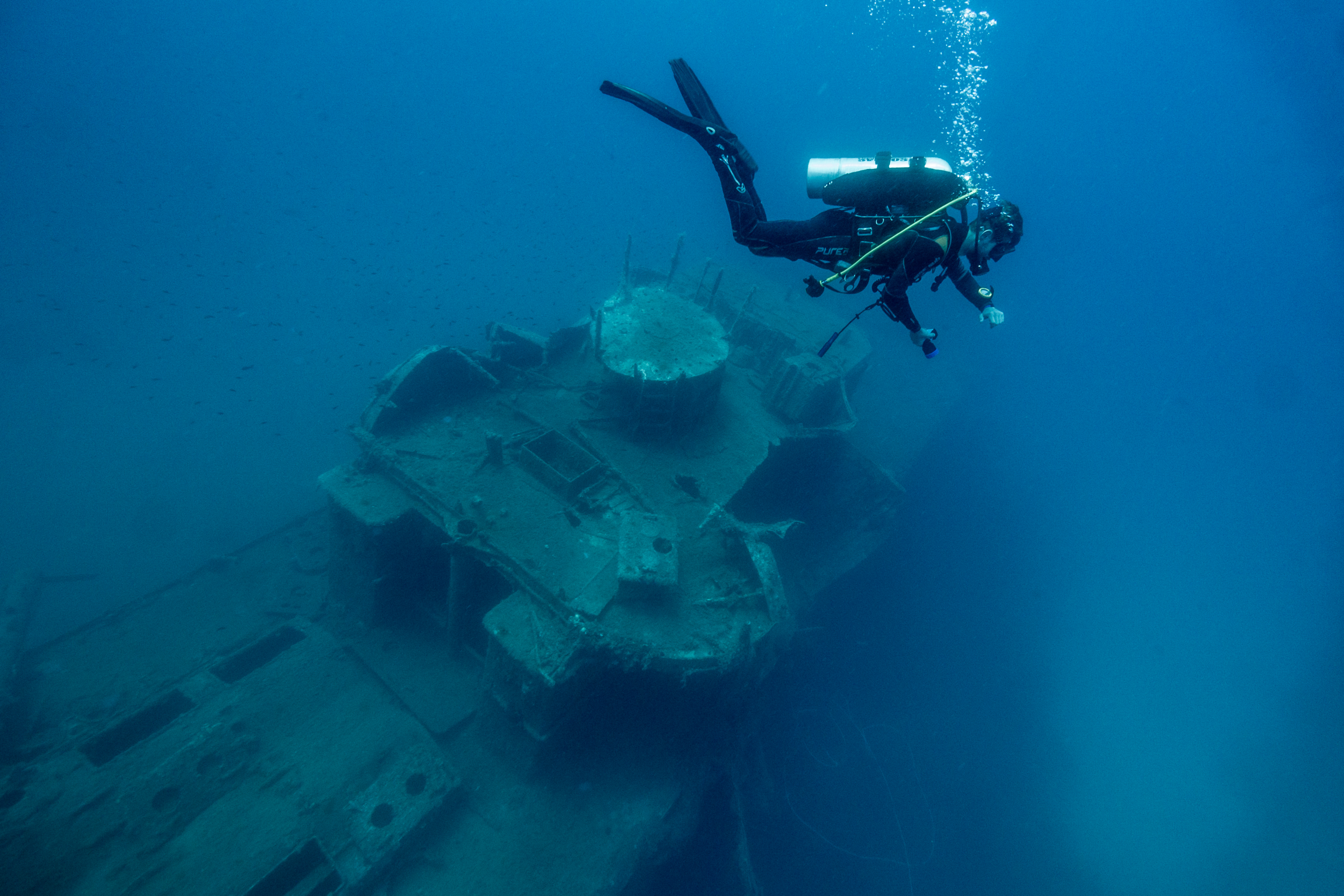 Dive duration is 35 minutes 
Sea currents are negligible 
Diving visibility range from 10 - 25 m
Sea temperature range from 16 - 23 C
---
 SCUBA diving in Montenegro with us is Safe & Fun
---