Dive site description
Twin Caves is a magical dive site composed of two very similar caverns which we are going to visit during this dive. 
The fact that In both of the caverns there is a spring of fresh water makes this dive site exceptional. The layer of fresh water inside the caverns is characterised by endless visibility and lower water temperature.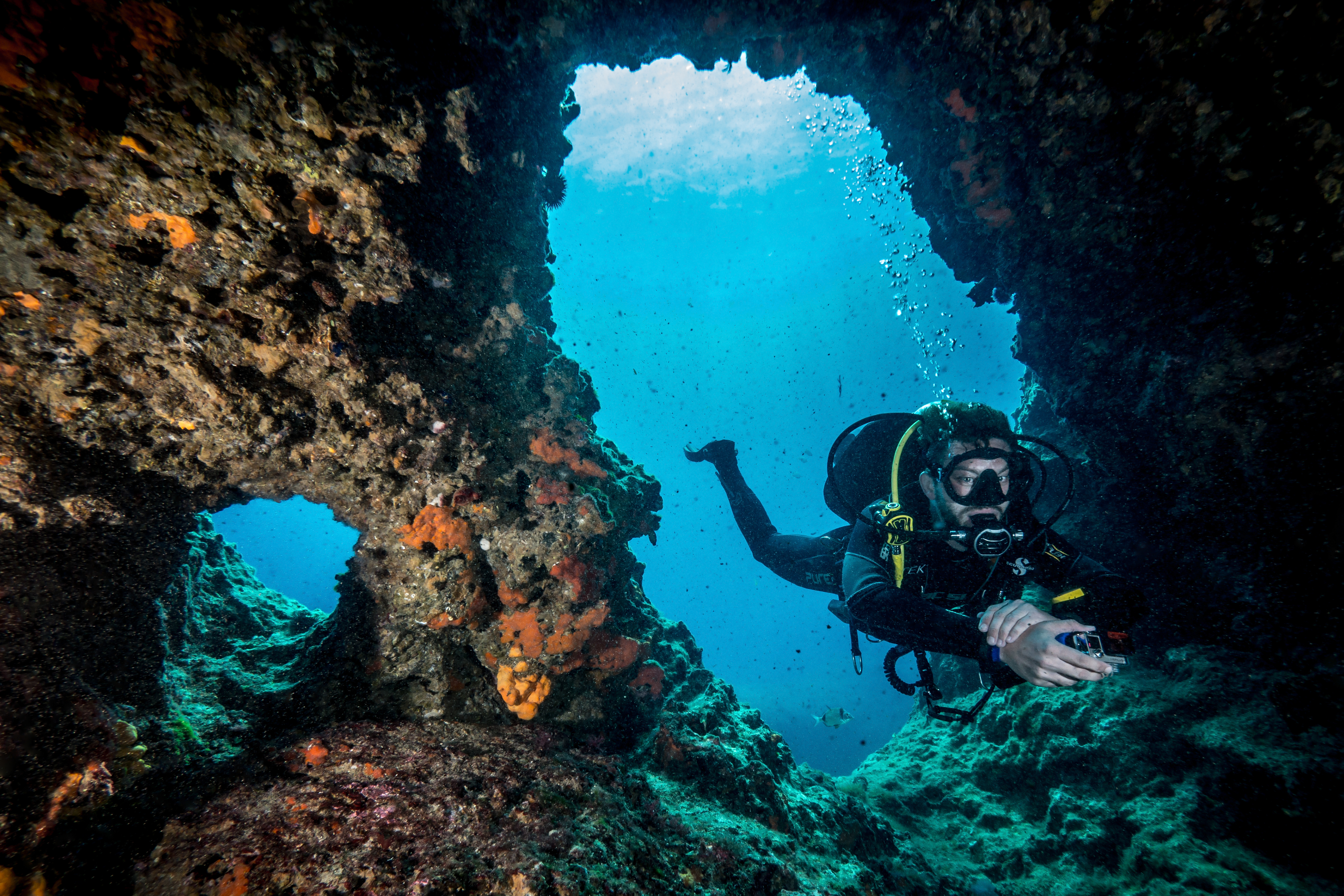 Exploring the first bigger cavern we are going to surface into an air pocket, exactly into one huge acoustic space with a presence of usable air. 
For the both of the caverns there is just one entrance and exit point. In both of them divers can surface any time for any reason. This is very safe & beginner friendly experience. Also this is very rare opportunity to explore Sea & Fresh water during the same dive. Two caverns are very beautiful and according to the impressions of our customers this is one of the Best dive sites they have ever visited.
Dive duration is 40 minutes 
Sea currents are negligible 
Diving visibility range from 10 - 30 m
Water temperature range from 14 - 23 C
---
SCUBA diving Prerequisite
To enrol in diving the Twin Caves you have to be at list an OWD certified diver.
---
SCUBA diving in Montenegro with us is Safe & Fun