The Vessel History
---
Austro-Hungarian passenger/cargo steamship Tihany was built in Trieste in 1908 . Tihany was used as a transportation ship bringing on engine oil and coal.
Length of 45.40 meters

Width 5.75 meters

Displacement 204 tonnes
On 12th of February 1917 Tihany got stranded due to bad weather conditions and poor navigation. The rescue operation ended in failure and the steamship sank near the Island of Mamula. Tihany wreckage lie on sandy bottom on 40 m depth .
Shipwreck GPS coordinates  :  42:23:990 N/18:33:459 E 
---
SCUBA diving Prerequisite
To enrol in diving Tihany wreckage you have to be at list an AOWD + Deep Diving certified diver
---
Dive site description 
The wreckage is in one piece and well preserved. The shipwreck is not marked so it is necessary to establish the reference line which will be used for both descending and ascending. To exceed the bottom time  it is recommended to explore the wreck diving just above the ship deck which is on 35m depth. Penetration into the wreck is possible but allowed only for Wreck Speciality certified divers. Safety stop on 5m is mandatory.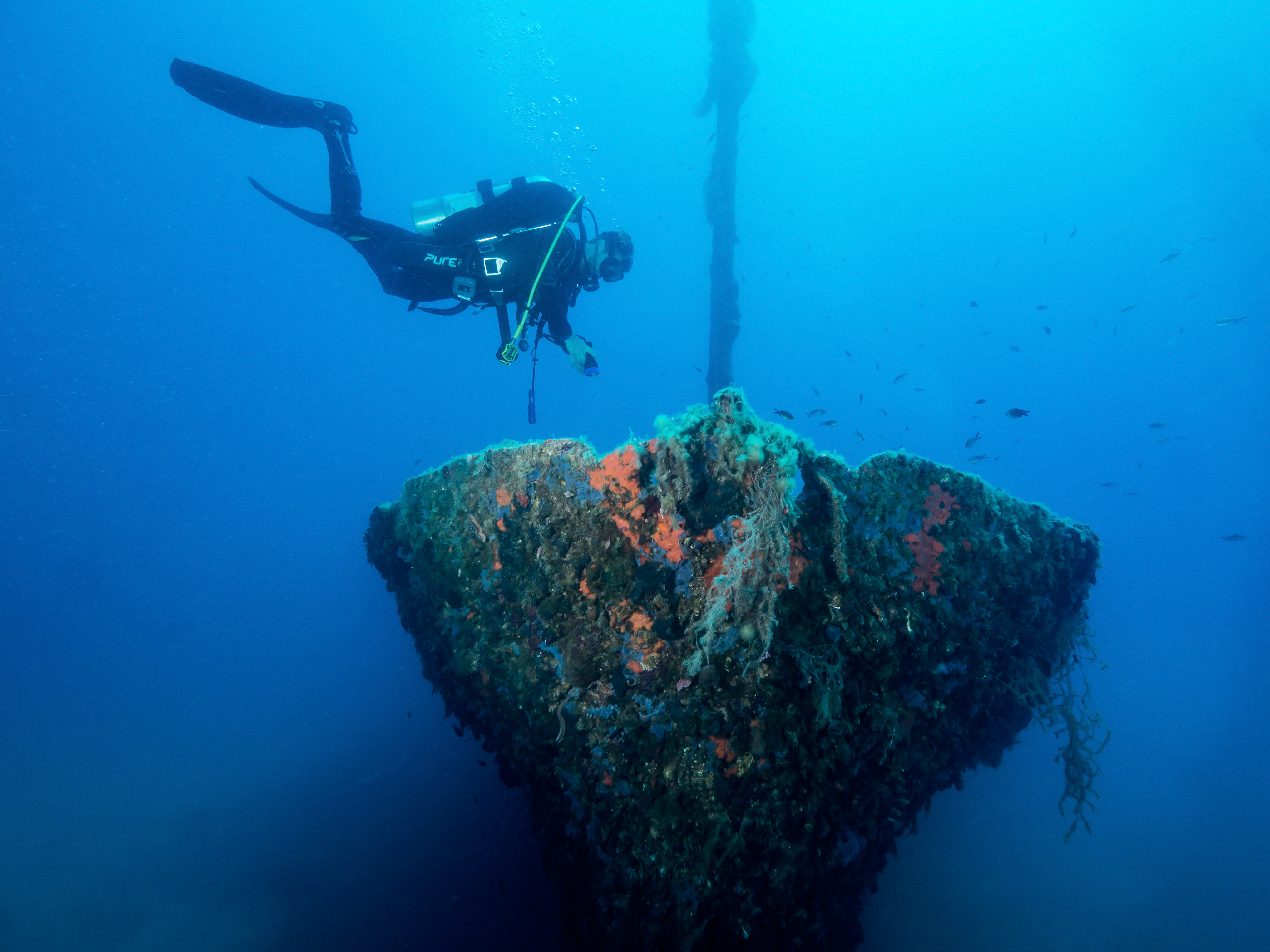 Dive duration is 35 minutes 
Sea currents are negligible 
Diving visibility range from 10 - 20 m
Sea temperature range from 16 - 23 C
---
SCUBA diving in Montenegro with us is Safe and Fun