Join us for 2 beautiful reef dives, SEABOB snorkelling adventure and sightseeing boat trip around St.Nikla Island.
---
This is a half day boat trip offer suitable for SCUBA divers & Snorkelers. 
We have integrated 3 different activities which you are going to consume during this trip, let me present you each of them separately.
---
For SCUBA divers we have prepared very interesting and exciting diving program visiting 2 beautiful reefs near the St Nikola Island. 
The Pyramid, locally known as Galiola is a pyramidal shape reef with very interesting underwater topography. Dive site highlights are 2 integrated vertical tunnels plus underwater mine from the WW1. Maximum depth is 27m , sea currents are negligible and water visibility range from 15 - 25 m. This is a beginner friendly dive site suitable for OWD certified divers.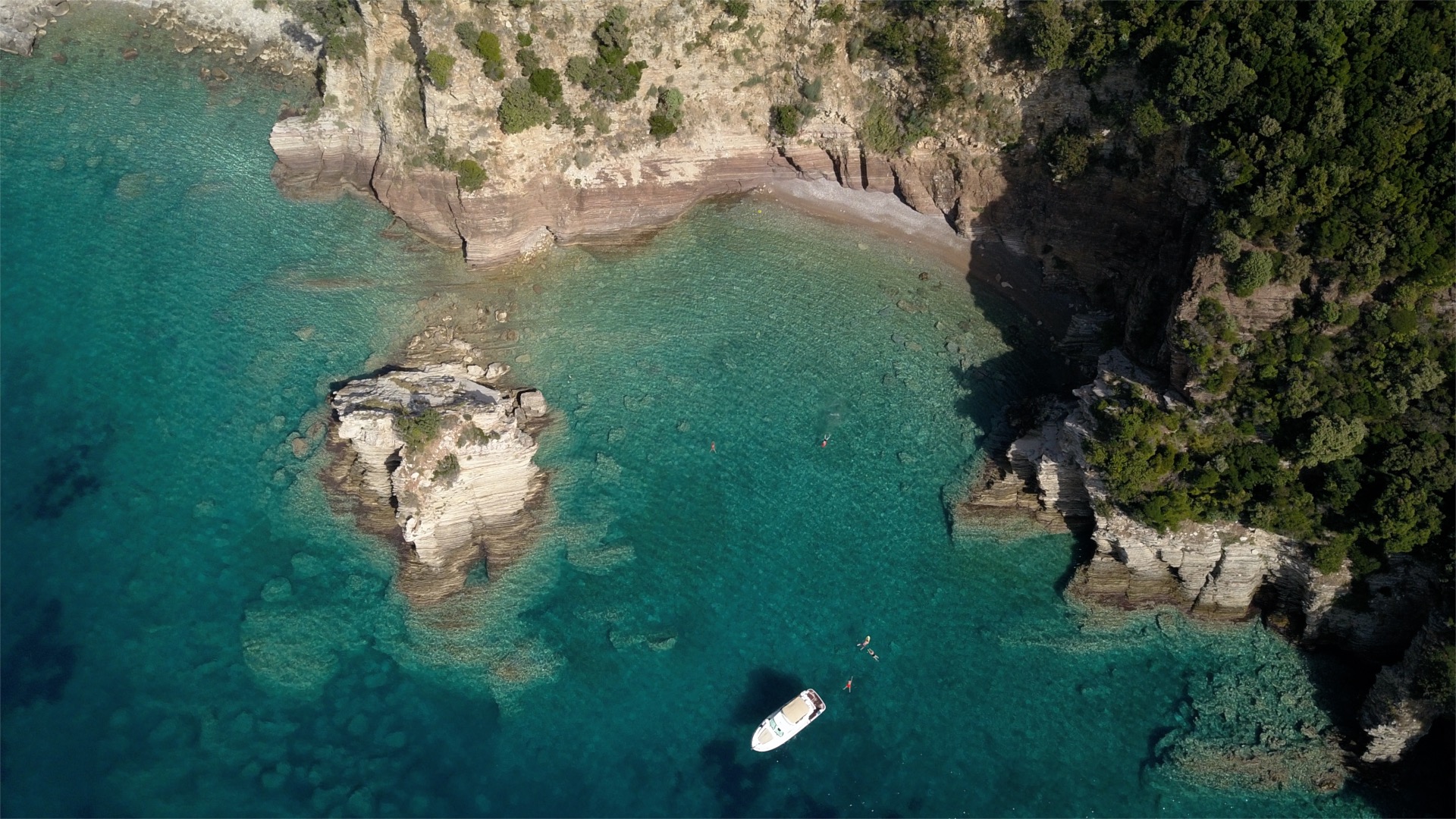 Reef Tunnel is actually a small peninsula connected with the Island of St.Nikola. Dive site highlights are 2 horizontal tunnels plus small cave. Both of the tunnels are with just one  entrance and exit point. This is a shallow dive site with maximum depth of 12m, without presence of sea currents and with great water visibility. Reef Tunnels dive site is suitable for every OWD certified diver.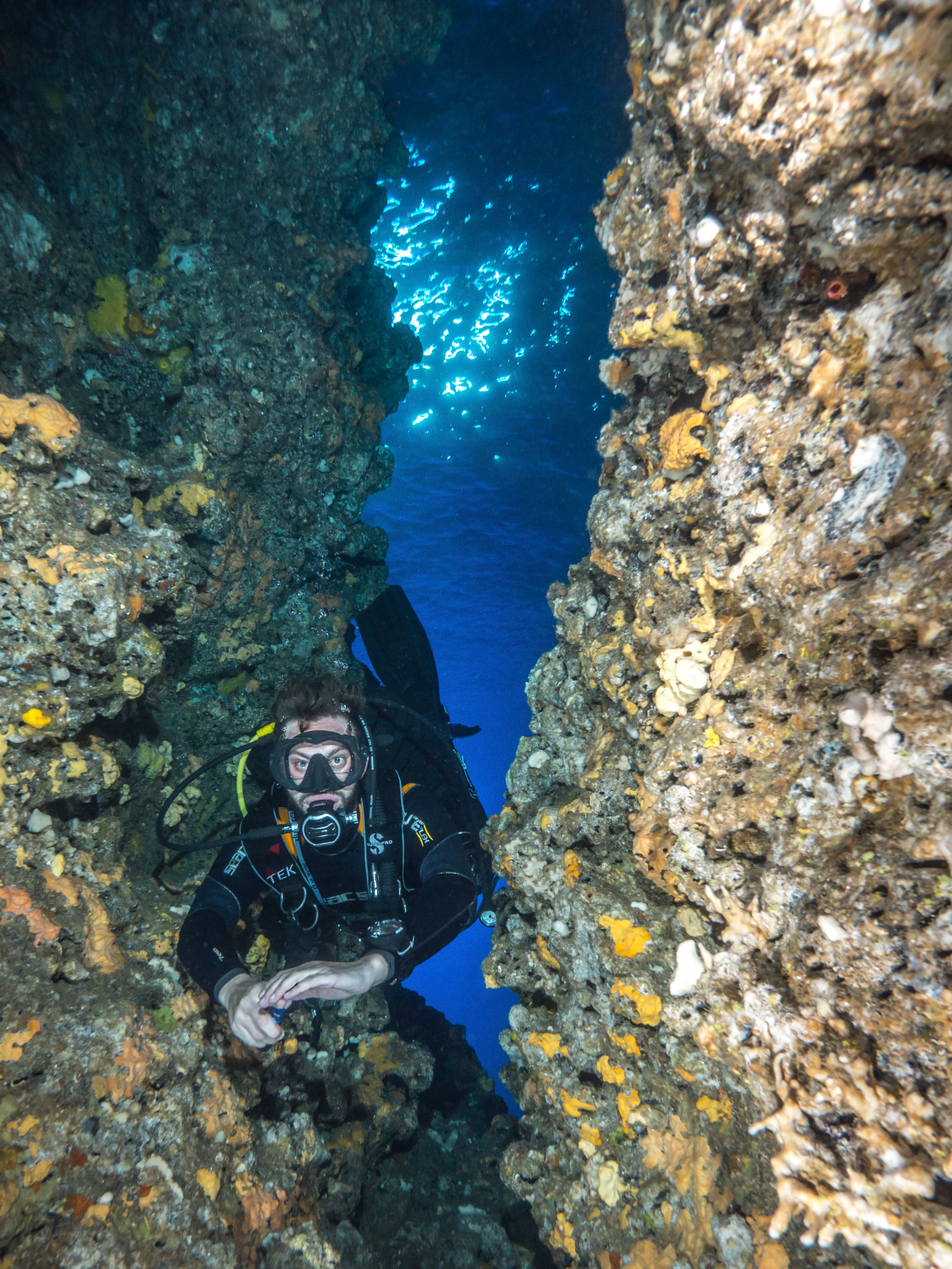 ---
For Snorkelling lovers willing to explore crystal clear water around St Nikola Island we have prepared our favourite   underwater gadgets, so-called SEABOB.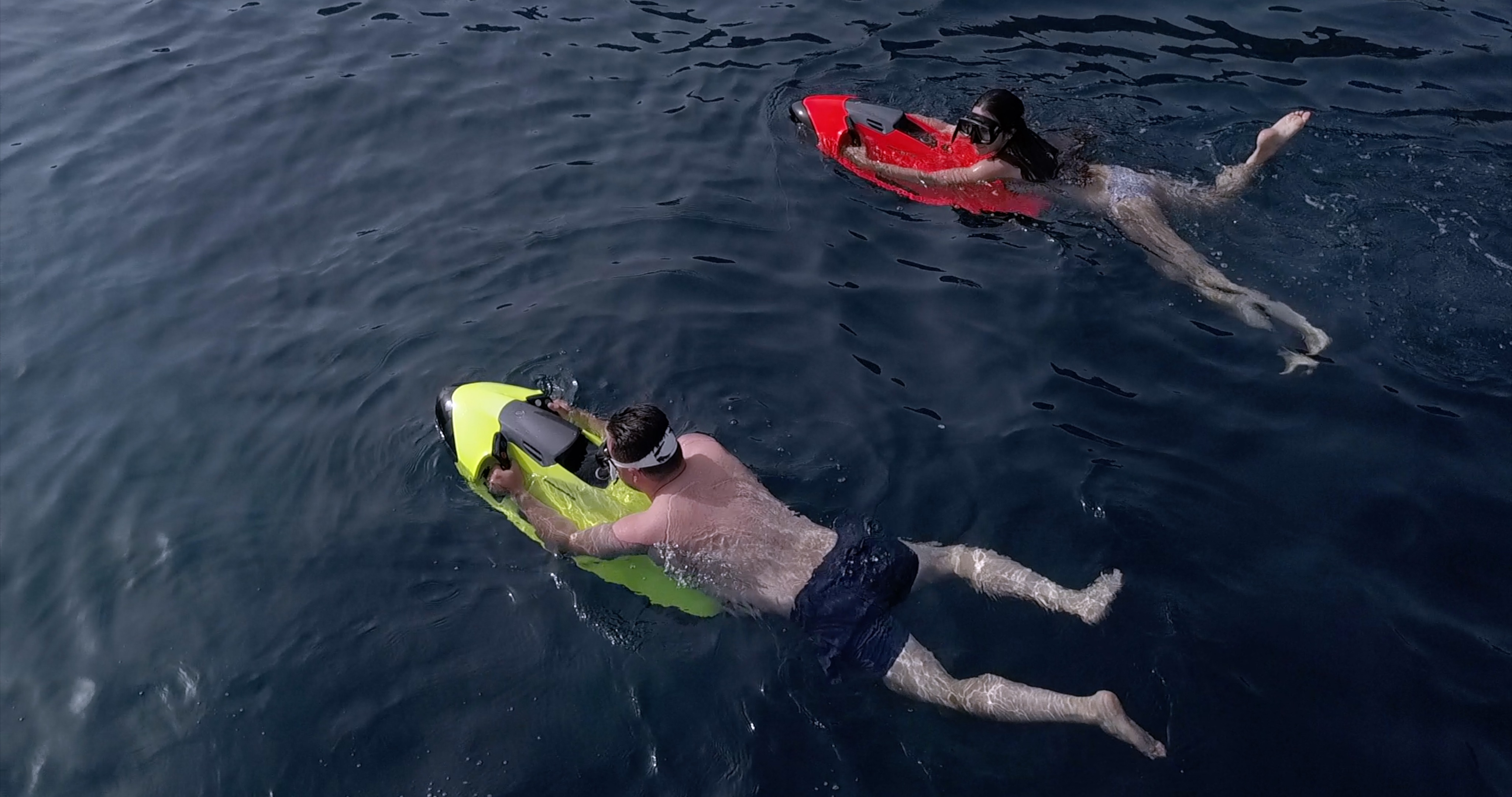 SEABOB is underwater scooter, it is a beginner friendly experience and provides extraordinary excitement for every snorkelling participant. With SEABOB you can go up to the maximum depth of 40m with various speed. Of course you can stay on the surface or explore just a shallow water, which is our recommendation. After just 10 minutes of practice you are going to be able to do underwater loops, 180 & 360 turns. Very soon you'll feel like an expert willing to go deeper and stay longer.  No worries because you can use it in unlimited manner during the whole trip.
---
Boat Trip
No matter if you are SCUBA diver or snorkeler definitely you are going to enjoy sight seeing  boat trip around St Nikola Island. Christal clear sea with a hidden beaches  are just few of the boat trip highlights. Below you can check the boat trip route marked with the red circles.

For this trip we are going to engage our 2 boats. The main one is the luxury vessel Jeanneau Prestige 36 Fly which we are going to use for passengers transfer and leisure time.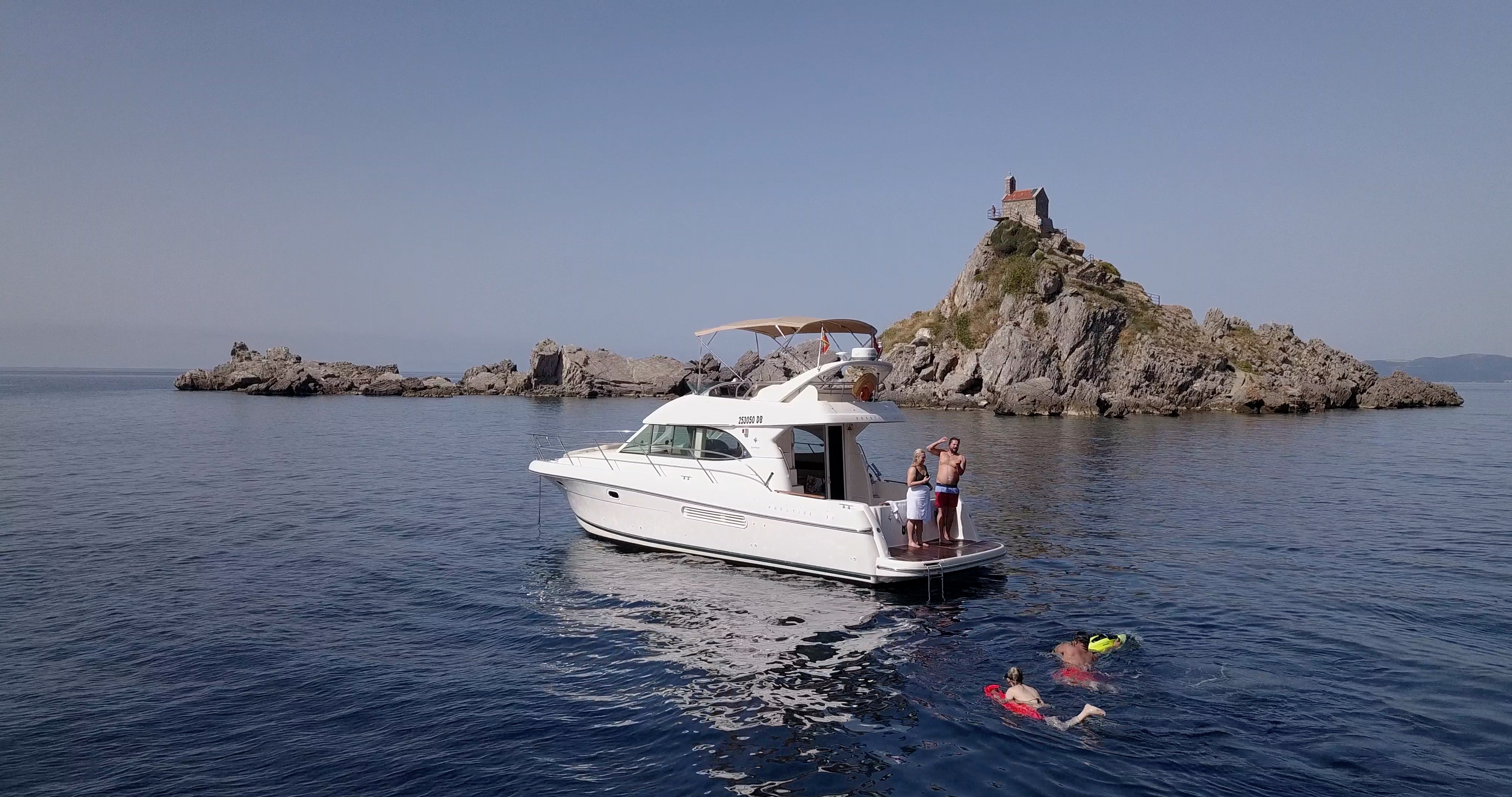 The second boat is the RIB Predator 750 which we are going to use as a diving support.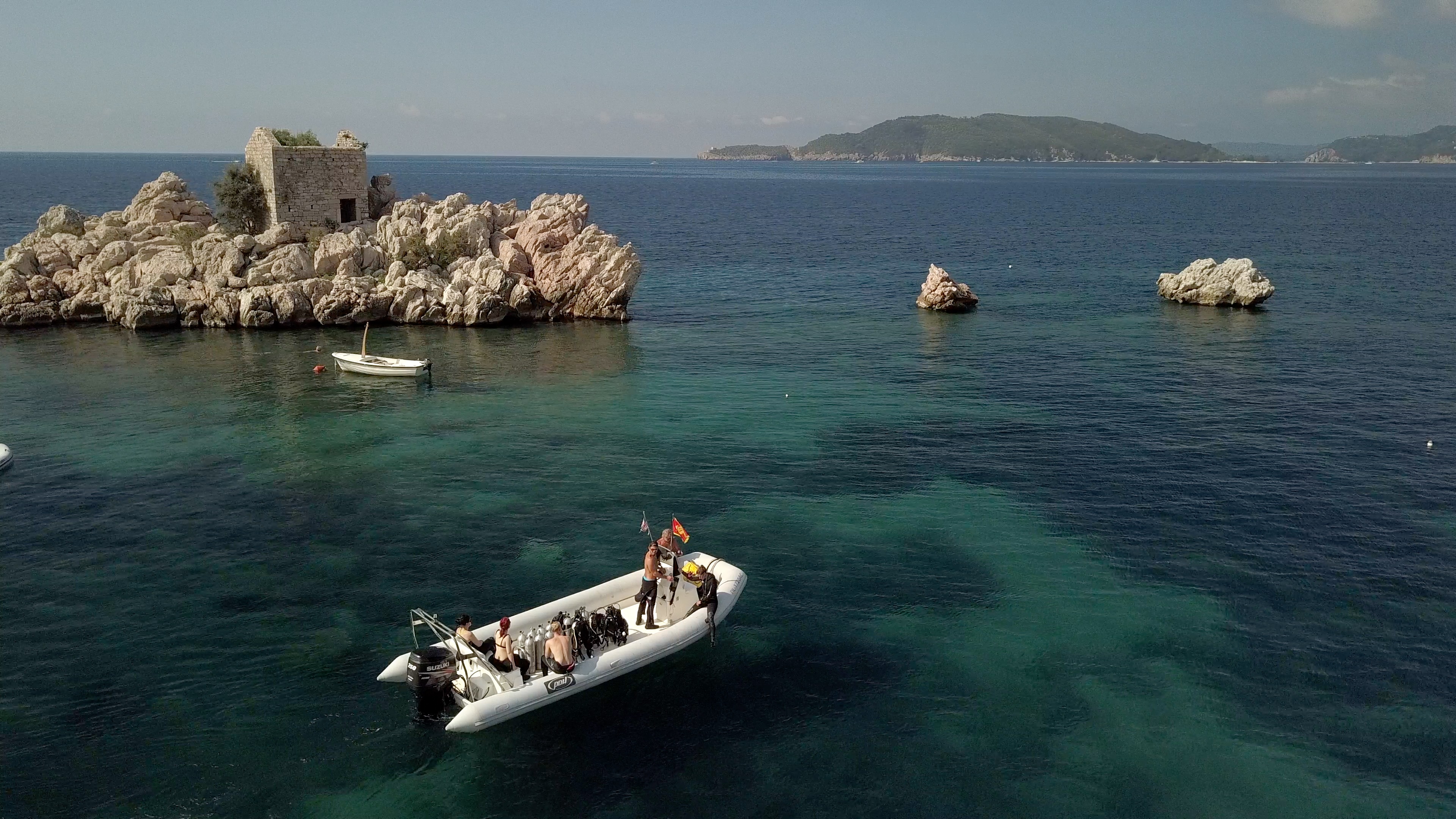 Boats description you can check HERE
---
ABOUT this activity  
⏱   

Duration

 4 hours.



🛳   Limited number of Divers up to 6 participants.

 



🇬🇧   

English speaking guide.
---
Prerequisites:
For SCUBA diving trip you need to be at list Open Water certified diver.
For SEABOB snorkelling activities there are no any prerequisites .
---
Experience highlights  
---
Diving with Saints boat trip plan & schedule 
Meeting point is at our ProDivingMontenegro dive centre at 9 AM.   
After short paperwork, gear up and loading the boat we are ready to go.
The first SCUBA & Snorkelling dive site we are going to visit is the reef Pyramid.  After 40 minutes long dive it is time for a surface interval , fruit and drink refreshment.
The Tunnels is our second dive site we plan to visit and  a beautiful place to spend 35 minutes below the surface,  using SCUBA equipment or exploring underwater with SEABOB. 
Sight seeing boat trip around old town of Budva is our last trip highlight.
We are back in our diving center approximately around 1PM. 
In the end if you like you can join us for a goodbye drink.
---
What info you need to provide for us and what you should bring ?
In your booking request please update us with following info:
If you are SCUBA diver:
Let us know what diving level you are

How many dives you did and when was your last dive

Tell us your hight, body weight and shoe size 

Do you have seasickness  issues 
 What you should bring?
If you are a SCUBA diver please bring your diving license (plastic or E-card) 

For snorkelling participants no any prerequisite.

Swimwear 

Sun-cream 

Towel 

Good mood and some good jokes 😂👌😂
For all boat passengers we are going to need a copy of your ID or Passport (screen shot).
---
Included  & the trip PRICE                      
Boat transfer

Use of SCUBA and Snorkelling equipment

Unlimited use of SEABOB

Snorkelling training instruction's 

2 guided boat SCUBA dives

Beverage, fruit plate
Diving with Saints boat trip price for SCUBA clients is 100 eur  per person. 
Diving with Saints boat trip price for Snorkelling clients is 50 eur per person.
---
Why you should choose this trip? 
This trip is going to be supported by PADI professionals in a PERSONALISED manner with a limited number of participants up to 6. 
For this trip we chose the 2 beautiful reef dive sites suitable for both beginners and more experienced SCUBA divers. 
Snorkelling clients using SEABOB are going to enjoy exploring beautiful diving spots around St Nikola Island.
Finally the sightseeing boat trip with the 

luxury vessel 

Jeanneau Prestige 36 Fly

 is an extraordinary  experience for every participant.
SCUBA & Snorkelling in Montenegro with us is Safe and Fun !!!
---
---