Become the certified PADI Open Water Diver in just two days and take your holiday to a whole new level.
PADI Open Water Diver ( OWD ) is the most popular scuba diving course in the World. In just two days you are going to learn SCUBA diving theory,  practice a diving skills in 5 confined water sessions and apply all the knowledge you earned  in 4 open water dives. Upon completing OWD course you are going to be a trained, responsible and a lifetime certified diver.
To enroll in OWD course you must be at list 10 years old and no prior SCUBA diving experience is required.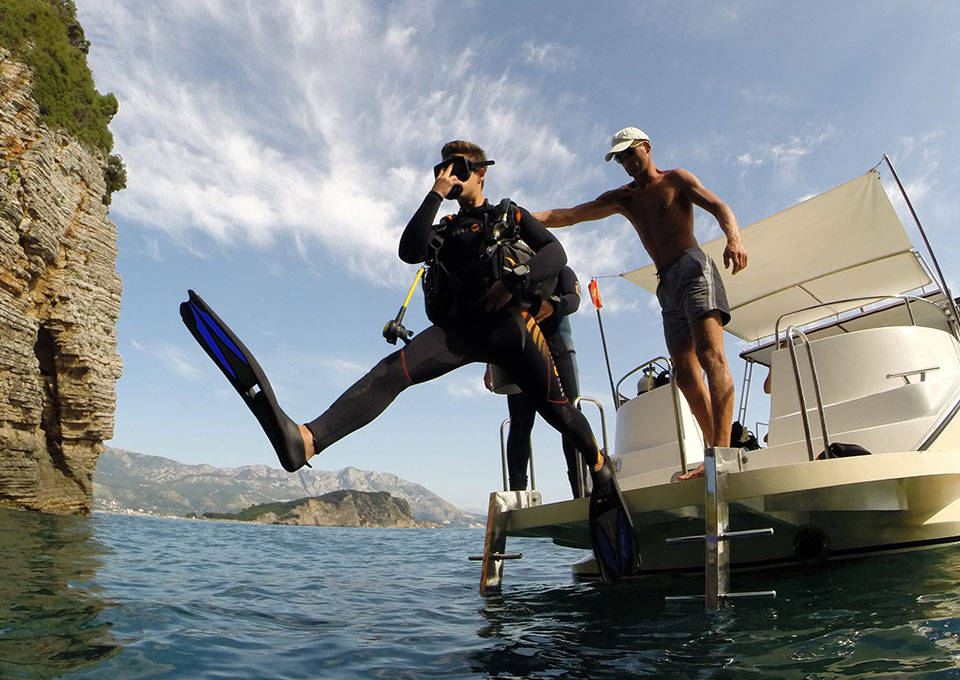 What you will learn??

PADI Open Water Diver course consists 3 main portions:
•    5 chapters of knowledge development ( SCUBA diving physics and physiology ).
•    5 swimming pool  sessions ( underwater communication, pressure equalization techniques, emergency procedures etc ).
•    4 open water dives.

Finishing OWD in Montenegro gives you an opportunity to visit extraordinary dive spots  .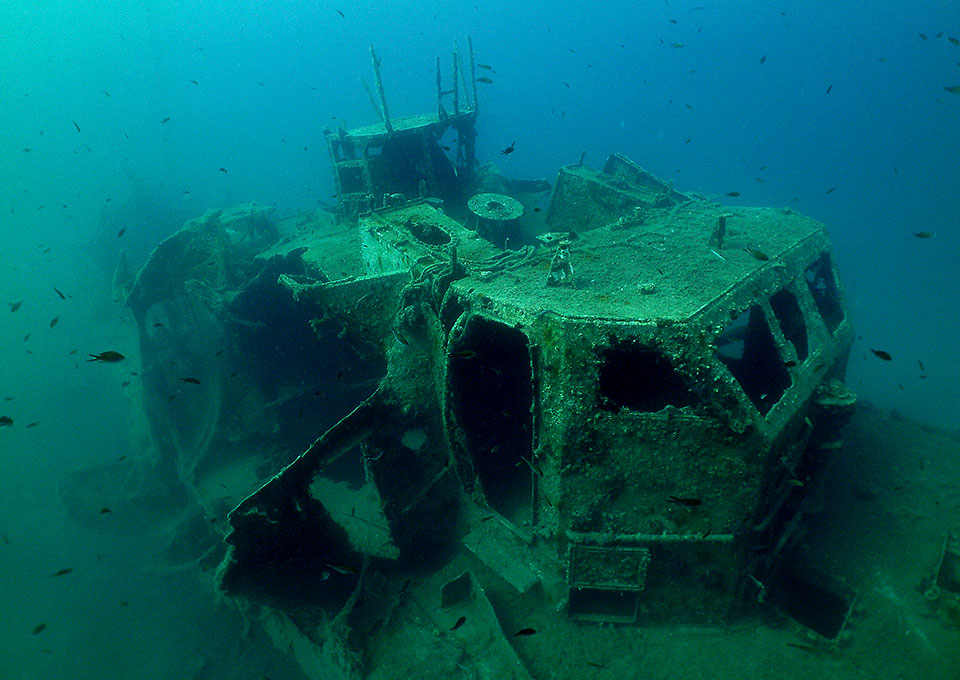 Pro Diving Montenegro is going to provide  for you the highest level of training and support according to PADI SCUBA standards. Your Instructor will guide you step by step through a whole process paying attention about your abilities. No matter your age , fitness or fears you have , in the end of the training you are going to feel and act like trained and self confident OWD SCUBA diver.
How long does it take ?
OWD TRAINING CAN BE COMPLETED IN JUST 2 DAYS.
OWD training tempo is adjusted to your personal capabilities and requirements. You can start with the knowledge development right away and on your own . E-learning is an extra option with an extra cost .
It is recommended to combine  5  pool sessions with 4 open water dives one after the other. Form our experience the key of success for every student is a quick application of the acquired knowledge.
Additionally  Pro Diving Montenegro Dive Center offers courses which are spread out over a few weeks and scheduled around the standard working hours, with classes taking place on evenings and weekends (If it is necessary).
What is included and what is the price of  OWD ?
SCUBA gear use.
DVD and OWD book use.
Knowledge development , confined water practice, open water dives.
PADI OWD certification.

OWD price  is  €270 (Note - The price does not include E - learning portion)
PADI eLearning – Open Water Diver course Online Theory
Start Your PADI® Scuba Education Online.

Whether you want to learn to scuba dive or are already a scuba diver who is looking for a flexible way to fit another dive course into your busy schedule, PADI's online scuba programs are the way to go. You can get started immediately with the knowledge development portion of the course and work at your own pace using the PADI eLearning® system. This convenient, interactive study option allows you to learn anytime and anywhere you have an internet connection.
PADI eLearning lets you:
Learn by watching, listening, reading and interacting with a dynamic instructional program.
Access the material for one year, plus gain unlimited access to an online version of the course manual.
Contact your local PADI Dive Center or Resort anytime you have a question about what you're learning.
Get in the water quickly – applying what you've learned – when you meet with your PADI Instructor.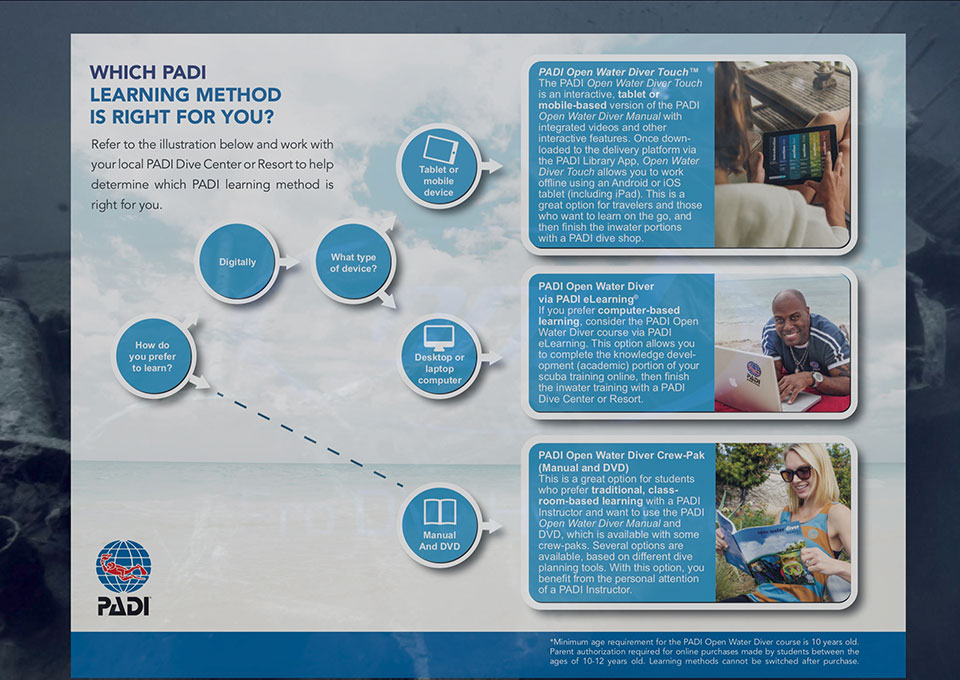 HOW DOES IT WORK ?

Click on the E-Learning link BELOW  and get linked to the PADI E-Learning site. The secure payment facility will allow you to pay for your Open Water Diver E-Learning course and in no time you will be able to start the theory portion .  We will be notified of your progress and will be able to assist you with any issues or questions you may have as you move through your diving course, so please don't hesitate to contact one of our Instructors if you need any help . Once you have completed your E-Learning OWD course portion you will be eligible for the special Open Water Diver course price here at Pro Diving Montenegro. It is important to note that the  special Open Water Diver course price is valid only for students who purchased E-Learning portion directly through Pro Diving Montenegro  E-Learning link BELOW.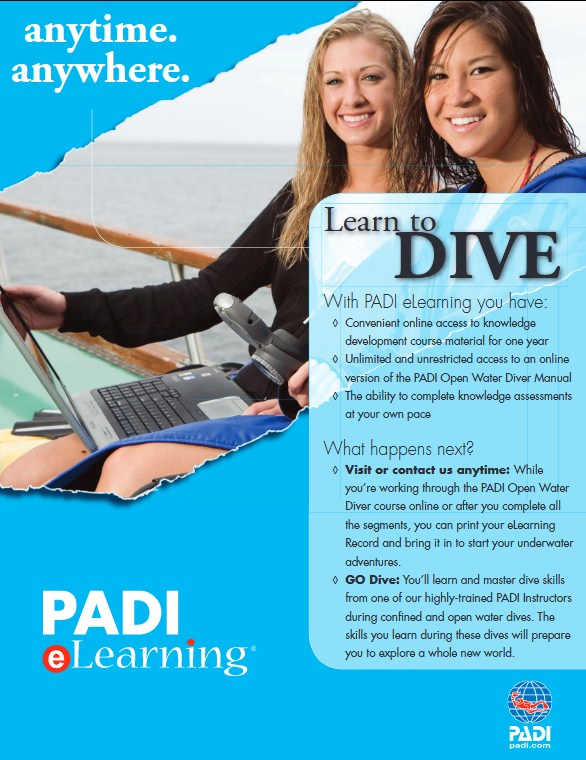 WHO SHOULD SIGN UP FOR IT ?

We understand that your holiday time is incredibly valuable and our goal is to help you to maximize your free time here in Montenegro. E-Learning is for anyone who would prefer not to spend time in a classroom and it is also a great opportunity  for non-native English speakers . E-Learning offers the theory in a range of different languages which means that you can study in your own native language.
 E-Learning Benefits.
You can study at your own pace ANYTIME and ANYWHERE.
With E- Learning you get a Lifetime access to the OWD theory portion.
Learning with no pressure ANYTIME and ANYWHERE you are earning extra holiday time for your   Montenegrian adventure.
SCUBA with Pro Diving Montenegro is Safe and Fun!