Dive site description 
The TUNNEL dive site is exactly  a vertical chimney, 30 meters long , with the single entrance and exit point.  Entrance of the chimney is integrated into the shore and looks like a small natural swimming pool.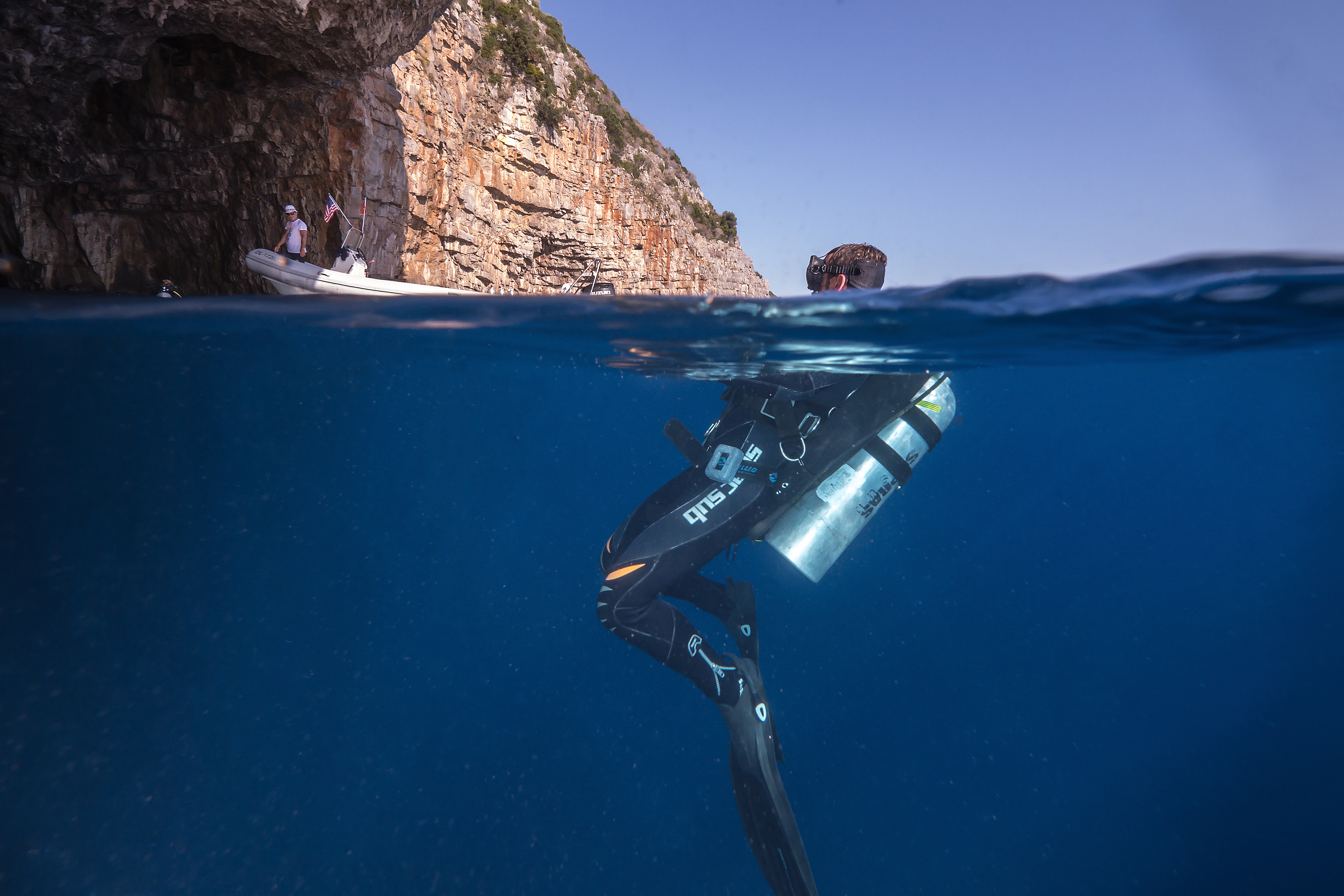 The TUNNEL is wide enough and with a nice and controlled buoyancy descending can last 10-15 minutes. Walls of the Tunnel  are very interesting to explore but also covered with a mud so caution while  paddling. Exit point is on 31 m depth. This is a full adrenaline dive and it is permitted for all advanced certified divers.
Dive duration is 40 minutes 
Sea currents are negligible 
Diving visibility range from 10 - 20 m
Water temperature range from 18 - 23 C
---
SCUBA diving Prerequisite
To enrol in diving The Tunnel you have to be at list an AOWD certified diver
---
SCUBA diving in Montenegro with us is Safe and Fun!